Onsite Car Battery Replacement in Singapore
Having trouble starting your car, even though you have enough gas in the tank?
It is a sign that there is a problem with the car battery. Now is the time to get your battery inspected by our professional specialists. Our technicians are outfitted with the most advanced equipment and branded batteries to carry out car battery replacements on-site.
Choosing the right battery for your vehicle is always a challenging endeavor. Do not worry when you contact our car battery specialists, they will ask you several questions and based on the answers they will recommend the right battery for your car and your budget.
Call us at +65 8484 3838 for any battery-related problems and we will reach your location within 20 to 45 minutes. Upon arrival, our experts will pinpoint the source of the problem and provide genuine advice. After the diagnosis has been made, the mechanic will suggest whether a jump start will work or if the battery needs to be replaced.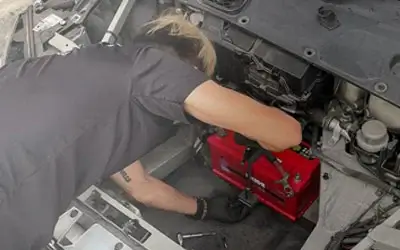 Car Battery Replacement
If your car won't start, Swift Tyre Specialists is here to help. Our mechanic performs a battery test, diagnoses the problem, fixes it and gets you back on the road as soon as possible.
Whenever you call us for car battery replacement, our team will carry branded car batteries that come with a 1-year warranty and our technicians have the proper tools to change your old battery.
We will replace your new car battery and ensure your old one is disposed of properly. When it comes to car battery replacement just call us at +65 8484 3838.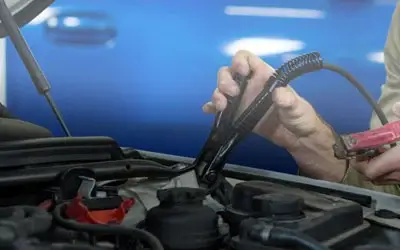 Car Battery Jump Start
Signs such as dashboard light flickering, the headlight is dimmer than usual, your engine cranks but it does not start, bad alternator or malfunctioning starter means that your car battery power has started deteriorating. Without sufficient power in your battery, your car won't even start, move or do anything else. In that case, a jump-start is a practical option.
Need a jumpstart? Whenever you are stuck on the highway or driveway, our jump-start service is always just a brief phone call away. Call us at +65 8484 3838 and our technician will arrive and test your car battery, jumpstart it safely and get you back on the road.
Why choose "Swift Tyre" to fix your car battery problem?
We proud ourselves as one of the prominent names when it comes to car battery replacement in Singapore. We have hand on years of experience in fixing battery related problems of any car, supercars, lorries, vans, etc.
Being always available is one of our trusted USPs, we work round the clock, 365 days in a year and 7 days a week, we are also available on public holidays. Singaporean also trust us for prompt, reliable and cost-effective services.
We usually reach your location within 20 to 45 minutes max.
We stock only TOP battery brands like Excide, Mutlu, Deta and Globatt, and we assure you to offer fresh batteries every time when you engage with our services.
1

24/7 and 365 Days Available

We are always available to supply a new battery in Singapore, we work even on public holidays.

2

Fastest Turn Around Time

We usually arrive at your place within 20-45 minutes to perform your car battery replacement.

3

Friendly & Trained Technicians

All our friendly technicians are highly skilled and experienced when it comes to changing car battery.

4

Battery Warranty

Drive with peace of mind! All batteries come with 12 months warranty.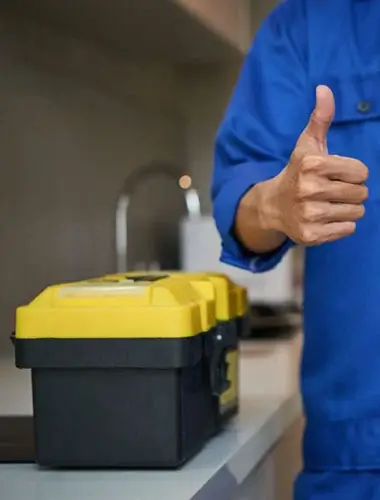 Preventive Maintenance for Your Car Battery
Have you ever considered how embarrassing it would be to be stuck on the road with a faulty battery?
In order to avoid such circumstances, you should consider performing preventative maintenance on your car battery. Your vehicle's battery should be checked on a regular basis to ensure that it is in proper working order.
Make your vehicle battery last longer by enrolling in Swift Tyre Specialist preventive maintenance services. These services include visual inspection, scheduled maintenance, condition maintenance, acid level checking, battery cleaning and many more.
It is the responsibility of our professional, skilled technicians to perform a comprehensive inspection step-by-step in order to identify and correct any problem that may lead to battery failure in the future.
Contact our car battery replacement & maintenance specialist today if you have questions about how we can keep your car battery in proper working condition.
Singapore Islandwide Roadside Assistance
Swift Tyre team of mechanics is readily available to take your call any time anywhere across Singapore. You can contact us at +65 8484 3838 and one of our technicians will be at your location to provide you with onsite car battery replacement services. We operate Island wide, we work 24 x 7 x 365 which means our well-equipped mechanics are always available to deal with your car battery problems.
When you call us, our support team will ask several questions to understand the car battery problem and ask for your location. Our mechanic arrives at your location with all the necessary tools to diagnose battery problems. They will carry a branded battery if there is a need for changing car battery. Our friendly approach, emergency assistance and competitive rates set us apart from our competitors when it comes to car battery replacement in Singapore.
Our Procedure for Car Battery Replacement
In order to ensure the right solution for you, we follow a streamlined process. Onboard, our technicians inspect the battery, diagnose the cause of the malfunction and provide you with genuine advice based on their findings.
The technicians will either replace the car battery or jump-start it if it is in proper working condition. Our working procedure is fairly simple and hassle-free, as follows:
Engage Us

Call us, send a text, or use WhatsApp, whatever is most convenient for you, and we guarantee an immediate response. Our technicians will ask about the symptoms of your car breakdown, the make, model, and year of your vehicle in order to provide you with a quote.

Issue Verification

During the call we will try to understand the fault and if the problem is minor we will guide you to troubleshoot the battery problem over the call. If there is a major issue our professionals will conduct onsite checks. Our technicians are equipped with the latest equipment to assess the car battery condition. If the battery requires a jump start we will not replace it but if the battery is beyond repair we will replace it with a new battery.

Quotation

We will provide you detailed quote about the charges to avoid any price shock later. No obligation to replace the car battery.

Completion

We are aimed to complete our work within the specified time frame. Once work has been done our team conducts various tests to make sure your car battery is in working condition. Once your vehicle is back in working condition we will ask for the payment.

Payment

We will request payment once you are satisfied with the work. You can pay in cash, NETS, or PayNow.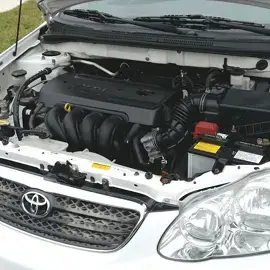 DO YOU HAVE PROBLEMS WITH YOUR NEW CAR BATTERY? No worries, our car batteries are backed by 1 year warranty.
When Do You Need Car Battery Replacement Services?
The battery of your car is the most crucial component. It functions as the heart of your car, pumping voltage to the other components and devices through the wires, giving them a jolt to start every time you turn the key in the ignition. Therefore, it is very important that you keep monitoring the health of your car battery like you do with the other parts of the car. So car battery replacement is essential when it's required.
There are certain things to observe to find out if your car battery needs replacement. Below are some of the symptoms of car battery failure:
Car engine won't start or it takes a longer time to kick start the engine. This means your battery is week and need a replacement soon.
Car dashboard lights are dim or flickering is a sign of weak car battery.
When your battery smells bad while you open the car hood, it's a sign your battery is damaged and needs a quick check.
When you see corrosion or oxidation on the positive and negative terminals of your battery this can lead to voltage issues and cause the car battery to get low.
It is easy to identify if your car battery is acting up and needs to be replaced. All you need to do is notice the response of your car when you turn the key in the ignition. A battery that is working fine should be able to start the car within one second, but if it takes longer, putting a load on the ignition indicates a need for car battery replacement so, you need to get your battery checked immediately at our car workshop.
You can also check car battery condition by starting your car and turning ON the headlight. Once the headlights are ON push the accelerator and if the lights get brighter then it is time to change car battery.
Almost, half of the calls we receive for roadside assistance are due to car battery failure as the main cause of car breakdown.
The average life of a car battery is between 3-5 years. If its well maintained it can last for 5 years otherwise it will fail before 3 years.
If your car battery has outlived more than 5 years, then you need immediate inspection and if necessary replace it immediately to avoid roadside breakdown.
So, if your battery fails and you are stuck on the road, you need immediate help. Call us and we will come to you with a spare battery to jump-start your car. If your car does not start even after jump-starting, we will provide car battery replacement services. If it still fails to start, we will provide towing services.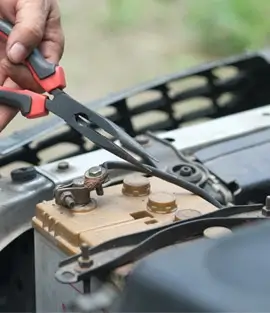 FAQs
Can I change car battery on my own?

Yes, you can change car battery on your own with some basic mechanical skills and right tools. If you are not technically sound you can read the manual and follow instructions. But, if you are stuck on the road with a dead battery then you must call a car battery specialist for immediate assistance. They are highly skilled, experienced and equipped with the right tools to fix problems within 5-10 minutes.

How Do I Know About The Battery Life?

There are several ways to check battery life. The easiest way is to use a voltmeter. Some other things to check are dim headlights, backfiring, slow starting, low dashboard lights, rotten smell, battery age, etc…

Is There Any Option For Car Battery Repair Instead Of A Replacement?

It depends on the battery's condition. If the battery is discharged, you can opt for car battery repair, but if the car battery is dead, you need car battery replacement.

How Long Do Car Batteries Last?

Generally, a car battery lasts between 3 and 5 years, depending on its brand, driving habits, climate, type of car, servicing, etc.

How to Find a Good Company for Replacing a Car Battery?

Whenever you are stranded on the road due to a dead car battery, use your mobile device to search for a car battery replacement service provider. Select the one that has a high user rating and positive reviews. Also, check their social media profiles to learn how their customers perceive their services. When you find the best one, call them to change the battery in your car.