One Stop Car Repair Workshop Singapore
We are one of the most trusted car repairing companies in Singapore. Our modern workshop features cutting-edge facilities and all the modern equipment required for repairing cars of all models, which also includes continental cars.
If you need any repairs on your car, bring it to our car repair workshop. Our team of dedicated technicians listens to your requirements, and performs a thorough check-up of the car to uncover the repairs required.
After the diagnosis, we advise you on the best course of action along with providing you a quote. We can professional-grade repairs to ensure your satisfaction.
Best and Trusted Workmanship
We have hundreds of satisfied customers who enlist our car repair services. Our professionalism and experience compels our esteemed customers to return frequently for all types of car servicing and maintenance. Customers all over Singapore trust us, and we invite you to try out our services at car repair shop once. We can guarantee you that your car will always be in proper shape and look good after complete the repairs by our car repair workshop.
We have many years of experience in this field, and the reviews and testimonials of our sincere customers keep us going. We work hard and give our best daily to provide car owners in Singapore with the best car repair services at our car repair workshop in Singapore.
What sets us apart is that we are not always adamant at making unnecessary repairs or printing long bills. At our car repair shop, we only do the work that is necessary, which is why our diagnostics team works hard to bring out the actual problem and propose a genuine solution.
Below is our procedure for checking but if you need more information, you can always call us:
Contact Us

If you face any issues with your car performance, especially concerning the tyres, contact Swift Tyre Specialists and we will be there to assist you without delay.

Price Information

Ask our professionals about the price for the services required to get your vehicle back in top condition.

Executing Repair Work

We can handle all types of car repairs, major or minor, making us your one-stop shop for maintenance and repair.

Cash, NETS or VISA Payment

Pay us in cash, NETS or VISA Payment mode to complete the payment once we complete the work.
We can consult your car break down symptoms over the phone. If we are able to fix it onsite that would be the best cost effective solution otherwise, head down to our workshop for repair and diagnostic.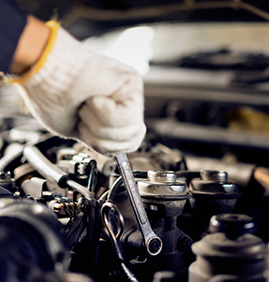 Repair
All Car Model
At Lowest Price
Professional and Accurate Diagnostic
As mentioned above, our goal is not to generate customers by pointing out false problems or unnecessary car repairs in Singapore. Instead, we work with utmost dedication to carry out a thorough checkup of your car, and provide an accurate diagnostic without any discrepancy.
Our diagnostics process is professional and transparent. We keep our customers in the loop while checking the car at our car repair workshop, so that you know what is wrong. Once we detect the problem, or problems, our team of experts proposes an efficient solution for fixing these problems.
Even after diagnosing the problem, we leave it to our clients to approve the repairs, and then we get to work, conducting the car repair in Singapore in the fastest time with utmost dedication and sincerity.