Best Car Servicing Singapore
For your car to run smoothly, it is crucial that you keep it in shape and maintain it well. For this, your car needs servicing at least once a month, we provide best car servicing in Singapore which includes changing the engine oil. After a few thousand miles, the engine oil wears out due to heat and friction. Therefore, you need to change it and get new and fresh oil. Whenever you are in need of car service in Singapore, you can come to us and we will make sure to provide best car service & repair and discover quality results.
Normally, car owners change their engine oil once a month, but it depends on a number of factors, including
Your daily use
The age of your car
The condition of the engine
Weather conditions in your location
You also need to change the transmission oil from time to time, but not as frequently as engine oil. However, it also goes through wear and tear, because the transmission is in constant use when you drive.
Trust our Product
We are experienced and competent when it comes to car service and oil change and our customers are always satisfied with our work. Our work is renowned in all of Singapore as the best car servicing in Singapore, and we can promise that our services will result in a direct improvement in your car's performance.
We understand how important proper servicing and maintaining is for your car, so that you can enjoy a comfortable drive and are free of the hassle. We can guarantee that you will always come back to us for car service.
Below is our procedure for checking but if you need more information, you can always call us:
Contact Us

If your car requires servicing, we can perform complete maintenance and checkup for you, including car and tyre repair. Contact us for your car service as we known for providing best car servicing in Singapore.

Price Information

We have the experience and expertise to perform car servicing quickly and efficiently.

Executing Repair Work

We accept payments through NEFT while you can also pay us by cash.

Cash, NETS or VISA Payment

Once it is dose, we will receive your payment.
Change you engine oil between 7000 to 9000 KM or reaching 3 months for best optimum engine protection and performance.
Oil Change – More than You Wanted to Know
Engine Oil
Your car engine requires clean and viscous engine oil to function smoothly, so you need to change it periodically. Get in touch with us for getting best car servicing in Singapore.
About the oil classification system.
The oil classification system is used to determine which type and grade of engine oil is suitable for your car, based on its make, year of manufacture, and mileage.
Oil Filters
Oil filters help keep your engine oil free from contaminants which are formed in your car with use over time.
Fluids
Fluids are used in various components of the car to keep them cool, lubricated, and keep the car running smoothly.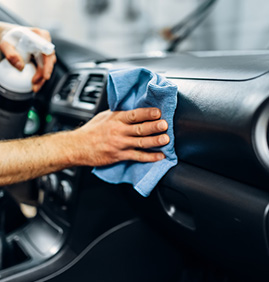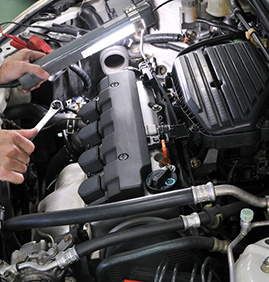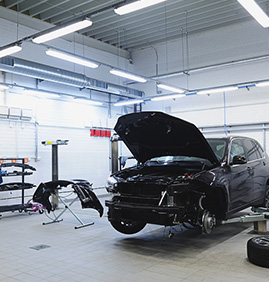 Genuine
And Premium
Car Engine Oil
How Often and What Grade Of Oil
You need to change your engine oil every 3,000 to 6,000 miles. There are certain grades in motor oils, which refer to the viscosity of the oil at both cold and hot temperatures. The viscosity of the oil should be lower on cold temperatures for it to be pumping properly. On the contrary, the viscosity should be greater when in high temperatures. There are multi-grade oils, which are suitable for both kinds of climates.
In Singapore, the weather is usually hot and humid throughout the year, which means that the engine goes through more wear and tear. Therefore, engine oil with higher viscosity at hot temperatures is more preferable.
We only select the best engine oil for everyone's car. We ensure the product are fresh and genuine stock with providing the best affordable price for you.